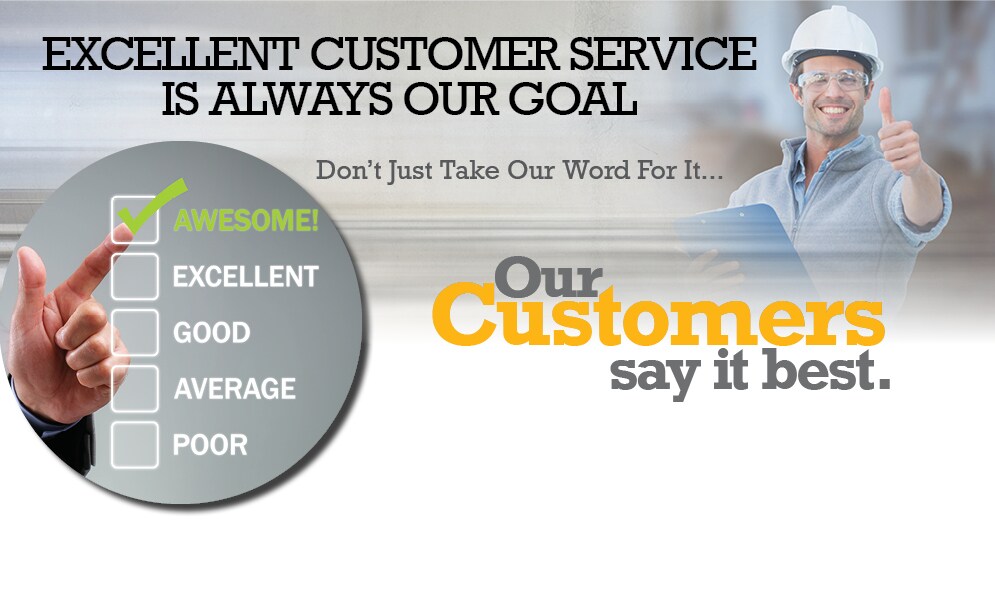 The word "Thank you" is really too small of word to express my appreciation to your sales staff and finance department. Michael Hetherington in particular was my contact from the very first moment I made contact with Midway Chevrolet. I saw a 2018, 3500 Dump body truck on the internet and gave Midway a call. From that moment on, everything was set in motion. Keeping in mind, I live in Huntington Beach, California. So, having purchased over 30 vehicles throughout my career, from cars, excavating equipment and up to large Tractor Trailers, I have never, and I do mean never, had a purchasing experience such as this. Everything was done over the phone, everything was as described by Michael in a complete and honest fashion. Nothing was buttered up. It was straight shooting from the vehicle description to the financing! The deal was completed on a "Telephonic Handshake". This started on Wednesday and they delivered the truck on Friday morning at 10:00 am... to California. All I can say is WOW!!! The paperwork arrived with the truck, it was signed at my desk and I took the driver to the airport. All before noon! This was by far, the singular most pleasurable vehicle purchase I have EVER had. There will be another! Thank you.
Don R. Weiler, CEO/President
SamJac Products
I wanted to take a quick moment to let you know about my experience at your Dealership. My husband and I picked up our brand new Traverse yesterday afternoon. We had the pleasure to work with Mike Hetherington. You have got yourself an amazing sales person. I love getting new cars, however I HATE dealing with dealerships, we have always bought our vehicles at Sand's Chevrolet. However this time my husband wanted to give Mike a try since he met him at a Circle K a while back. He made my experience the best one ever! It was quick and amazing! Thank you so much for having the best sales person ever!! Your dealership has now become our dealership, and we will tell people about it!
Sabrina Mauch
Sr. Safety Analyst
APS
Good afternoon. I am a new business owner who had the pleasure of working with Agustin Guerrero on a commercial van purchase. He was absolutely amazing. Did not pressure, did not waste time, super helpful etc. He answered all of our questions and was great overall. Thanks.
Denis Pehlic
Midway Commercial is the best dealership we have had the pleasure of purchasing new trucks from. We needed a Dump bed truck and they had multiple to choose from. We also purchased a Silverado 4x4, and the trucks are beautiful. Mike H. is really great to work with here. We will likely only be purchasing new trucks from them in the future! Easiest financing process we've seen. Thank you to everyone at Midway Commercial.
AZ Landscape
The Midway Commercial Department is a really good example of what great Customer Service should be! It is always really good to hear how much your customers appreciate you and we appreciate the partnership.
Mahler Lisa
Very knowledgeable fleet department with excellent service. I always enjoy working with them.
Derek Williams
Happy Friday! I just wanted to share the positive feedback we received on Midway Chevrolet in Phoenix, AZ. The consultant felt the courtesy delivery contact, Kenny Lawrence, really went out of his way to provide excellent service. The driver felt he went above and beyond when an issue came up with the registration of her vehicle. The driver was very happy and felt that the dealership cared.
Elisa Tapia
Career Car Award Process Coordinator
Mary Kay Corporation
To whom it may concern, I wanted to take a moment to reach out to you and let you know about my experience with Agustin. I Purchased a truck on Friday and it was the most pleasant experience I've had purchasing a vehicle to date. I reached out to multiple dealerships on pricing and Agustin had got me the best deal as well as took the time to answer all my questions. I am most likely going to need another truck or two before the years end and will be returning to purchase them from Agustin at Midway.
Nathan Terrell
New Creations Landscape
I just wanted you to know how happy we are with our recent purchase! We met Mike Heatherington in Aug. 2017 when we purchased our 2017 Chevy Malibu. The buying experience was so different from 10 yrs ago at other dealerships when they take your trade in keys and wheel and deal for hrs. I never enjoyed those times and was so exhausted when we finally drove new car home. When we visited Mike we knew what we were interested in and what we could afford. He visited with us, listened to our needs and concerns and off we went to explore and drive. I couldn't believe I was actually relaxed and having fun. We chose car, talked trade in value and financing and said we wanted to think overnight. Next day we called Mike and returned excited to sign paperwork. Then in Dec. I was in car accident, ins.co totalled our new car. We called Mike, now our friend and he had our 2018 Chevy Malibu waiting for us. I have recommended and will continue talking about friendly expert service from Mike, Chris and lately Gordon who helped set up my phone! Thank you
Joy and Mickey Foster
Mr. Ball, I am writing to you to thank you for referring us to Justin Dahl in your fleet department. Late last year I called you and asked if I could have a car built and ordered. You said it would be no problem and a painless experience and you were right. You referred me to Justin at that time. Justin was so great to work with that it was by far the best car buying experience my wife and I have ever had. There isn't even a close second. Justin walked us throught he process and got the car ordered for us, a 2018 Corvette Grand Sport, our dream car. There was a delay in the manufacturing process due to the Bowling Green plant shutting down for a few months an our initial coor choice was not available but Justin let us know right away so that we could pick another color and not delay the car longer than needed as well as let us know when he received information on the car during the build process. Justin was almost as excited as we were about the car. He was very patient with my requests and questions and he would always answer the phone when I called. He even answer his phoen whiel at dinner with his family one night which I do not expect anybody to do. This is just an example of his focus on customer service. Justin even had the car waiting for us in the fleet showroom when we went to pick it up. It was kind of like our own version of a Corvette Museum delivery. We also met Matt Snider in the fleet finance department and he was great to work with as well, answering our questions on titling the car to our trust and letting us know what he needed from us to do so properly. It is because of our excellent experienice that we will be giving your other dealerships service department a try and have them provide the service for our car to see if that great customer service can be found in the service department as well. Thanks again for the referral.
Gary Thomas
Make an Inquiry
Hours
Monday

8:00 am - 5:00 pm

Tuesday

8:00 am - 5:00 pm

Wednesday

8:00 am - 5:00 pm

Thursday

8:00 am - 5:00 pm

Friday

8:00 am - 5:00 pm

Saturday

8:00 am - 3:00 pm

Sunday

Closed