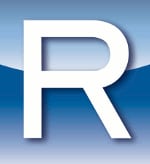 ROYAL TRUCK BODIES 
 
8' Utility Service Body40-VO-98 
 
9' Utility Service Body40-VDO-108 
 
 11' Utility Service Body 40-VDO-132


 

 11' Utility Crane Body 40-VDO-132-Crane

 

 11' Utility Low Cab Forward Body 40VDO132-Cabover

  
 Mobile Lube Maintenance 40-VDO-MLT132

  
 Combo Service 40-VDO-C144

 

 12'-14' Contractor 12CON-Contractor

  

 

Royal Service Van RSV11D

  
 12' Stakebed FBS144-96-42

We are dedicated to delivering quality products at competitive prices.
Since 1971, Royal Truck Body has been a premier manufacturer of commercial trucks and work trucks in the United States. Royal Truck Body provides a variety of commercial vehicles and work truck bodies/accessories designed to fully meet the diverse and challenging needs of our customers.
Royal Truck Body has been a major innovator in the Truck Service Body Design Industry and a company that has consistently anticipated its customer's needs.
Our mission is to fulfill the work truck and affiliated commercial truck/commercial vehicle equipment needs of our customers, and in doing so, exceed their expectations for service, quality and value.
Commercial Trucks, Industrial Trucks, Work Trucks, Utility Trucks, Truck Service Bodies, Contractor Bodies, Cabover Pick-Up Bodies, Flatbed-Stake body Trucks, Commercial Vehicles and Service Vans